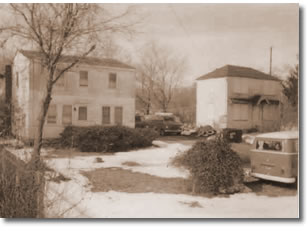 Born in Philadelphia in 1935, John DiFabio grew up learning the trade of plumbing. Like many generations before him, he followed the family tradition of plumbing. John, however, decided to move to the Bristol area of Bucks County to start his own plumbing business. In hopes that his 3 sons might later follow his legacy, he named the small business "John DiFabio and Sons".
The business has served the people of the Bucks County community for over 30 years. Its location on New Rogers Road has seen several restorations.
In 1988, John retired leaving the family business to his 2 sons, Lou and Jack. The business was appropriately renamed "DiFabio Brothers."
Lou and Jack continue running the family trade and are known for their quality work. Member of the DiFabio Brother's plumbing team have changed over the years, but the company has always been a family in the DiFabio tradition.